The CVR Educational Foundation (often referred to as: the Ed Foundation or CVR Ed Foundation) has a long and distinguished history of awarding scholarships, bursaries, awards and subject prizes to the graduating students of CVR High School in recognition of dedication, perseverance and academic achievement.
Our mission: To celebrate excellence and support students' post-secondary goals.
Class of 2024 : Start preparing for application season!
Deadline information will soon be available ! Check in regularly
We are reaching out to CVR's alumni ! Have you benefitted from a bursary or scholarship from the CVR Educational Foundation ? You would love to give back to your high school community and support the graduating students of 2024 ?
 Contact us at [email protected] if you are interested in setting up a bursary or scholarship or click on this link to make a donation towards the many subject prizes and CVR Ed Foundation scholarships for academic excellence
---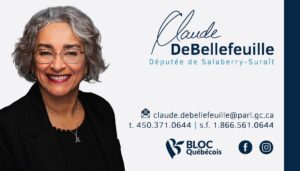 ---
View this video,

created by past valedictorians of CVR : Callan Forrester (class of 2015) and Brian Sproule (class of 2020). 
CVR's Educational Foundation is proud to have helped ease the financial burden of many graduates of CVR for the past 38 years while recognizing their academic success ! 
YES ! I WANT TO MAKE A FINANCIAL CONTRIBUTION TO THE GRADUATING CLASS OF CVR !
---
CVR Ed Foundation News

 
The CVR Ed Foundation accepts e-transfers !  Use the email : [email protected]. NO MORE SECURITY QUESTION/HINT REQUIRED.
The Ed Foundation was a proud partner of the CVR ACADEMIC AWARDS GALA held on October 26th 2023.  The recipients of the highest overall average of their grade of the 2022-2023 school year each received funds from the CVR Ed Foundation.  Congratulations to : Charlie Jeuris (grade 7), William Gallinger (grade 8), Sarah Werenchuk (grade 9) and Ava Jeuris (grade 10). Keep up the good work !
The Ed Foundation wishes to congratulate all the students honoured at the 2023 CVR ACADEMIC AWARDS GALA !
The Ed Foundation will be present at the NOVEMBER 2nd EDUCATION FAIR at CVR from 11 AM to 12:30 PM.  Grads : Come visit our table, Phyllis & Josée will be happy to answer all your questions!
We are reaching out to CVR's alumni ! Have you benefitted from a bursary or scholarship from the CVR Educational Foundation ? You would love to give back to your high school community and support the graduating students of 2024 ? Contact us at [email protected] if you are interested in setting up a bursary or scholarship or click on this link to make a donation towards the many subject prizes and CVR Ed Foundation scholarships for academic excellence

Support the 2024 graduating class of CVR by donating to CVR Educational Foundation online ! Follow this link to donate online or to see where you can send your donation ! We thank you for your continued support.

You can make CVR Ed Foundation your favorite charity at CanadaHelps.org
---